I just released Go Away!
It is not a subtle or complex application, but I hope it will be fun and useful for some folks.
If you're trying to work and you wish people would leave you alone – just fire up 'Go Away!'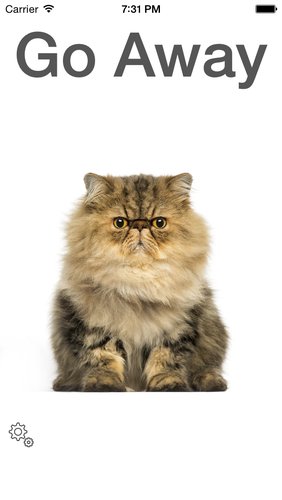 When people pester you, tap on the screen and it will tell them to go away!
For added utility, you can record your own message and display your own image.
It's free at the Apple Store: