I woke up this morning to find that my Mac auto-updating from Xcode 10.1 to Xcode 10.2
Amongst other things, this disables Swift 3, and introduces Swift 5.
So – after updating a fork of one of the libraries I use, I updated my own code to Swift 5 and submitted to the App Store. Only to find the following: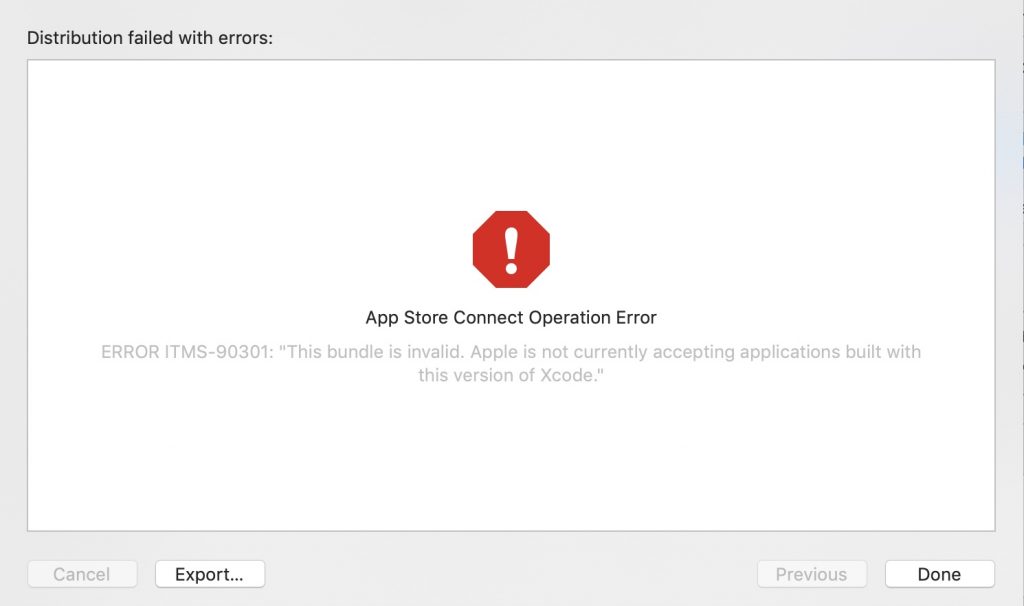 The newly released version of XCode can't be used to submit apps.

It turns out this is standard practice from Apple
This isn't good enough. This kind of thing needs a checklist:
Xcode Release Checklist
Has it been tested
Can developers use it
Really? Can developers submit builds with it?
Even Mac Apps?
It's fine to release beta versions that we can't use.
It's not cool if release versions don't work.